Day Trip to Brussels from London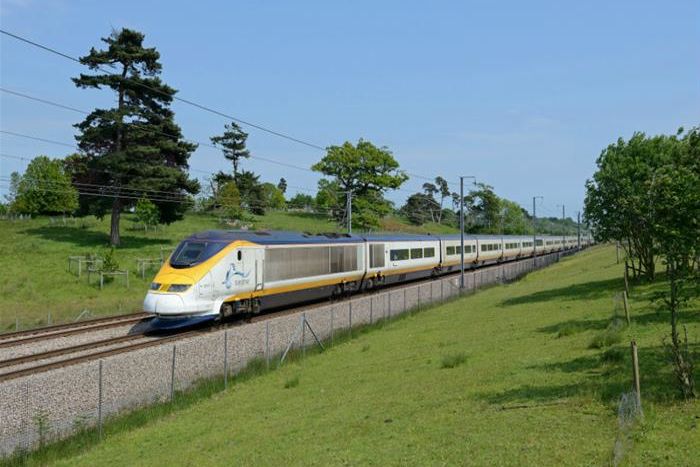 TOUR BESCHREIBUNG
Explore the Belgian city of Brussels during a versatile and easy day trip from London. You will travel on the Eurostar from St Pancras International Station to Brussels before discovering the highlights of this pretty city. An open top bus tour is included in this package and can take you to all of Brussels' stunning highlights! See the historic architecture, shop for famous Belgian chocolate or visit one of the wonderful city attractions during this day trip to Brussels from London.
Return Eurostar tickets to Brussels from London
Reserved seats on the Eurostar
Private one way Transfer from Central London to St Pancreas (if purchased)*
Hop-on hop-off open top bus tour
Gratuities (optional)
Food and beverages (unless stated differently) Hotel transfers
Wichtige Informationen
Days of Operation:
Tuesday, Thursday and Saturday:
Check In: 5:45am
Departure from London St. Pancras International Station: 6:50am (6:57am on Saturdays)
Return to London: 20:22pm (19:52pm on Saturdays)
Meeting Point: Chop'd Cafe opposite the Eurostar concourse, St Pancras International Station
On certain days, there will be slight changes to Eurostar departure times. Please see below in case these changes affect your inbound or outbound travel
One-way Private Transfer from Central London to St Pancras International:
We will contact you at least 24hrs prior to your travel time to confirm exact pick up time from your selected address. This is usually 90 minutes before the train departure time.
*Hotel/resident postcodes included in Central London area for this service are WC1, WC2, EC1, EC2, EC3, EC4, E1, SE1, N1, SW1, SW6, W1, W2, W4, W3, NW1, NW3, NW8
Rates quoted are based to and from central London only. There will be additional charges for transfers outside central London area.
A child regardless of age to count as one passenger.
Children under 12 or less than 135cm require an Infant, Child or Booster seats, and additional charge of £10 will be made.
Saloon Car:Can carry up to 3 persons. At the same time, it can accommodate 2 hand bags and 2 medium pieces of luggage
MPV Car:Can accommodate 4 passengers and can also carry 5 hand bags and 4 pieces of medium luggage
People Carrier:Can carry 5 or 6 passengers, 8 hand bags and 8 medium pieces of luggage
In order for your luggage to fit the car, your luggage shouldn't exceed the following sizes (with wheels, the handle and the pockets included):
Hand Luggage: 22 x 18 x 10in or 56 x 45 x 25cm (max weight: 10Kg)
Medium Luggage: 35.5 x 29.5 x 16in or 90 x 75 x 43cm (max weight: 25Kg).
Please note:
**Train times can fluctuate by a few minutes. Please refer to your train e-tickets for exact departure times.
On Eurostar train an infant must site on the lap, if you require a seat you must purchase a child ticket.
Mehr Informationen
Journey to Brussels
Make your way to St. Pancras International Station where our Golden Tours representative will meet you at chop'd coffee shop, opposite the Eurostar concourse, at 5.45am where you'll receive an informative welcome pack. Eurostar Check in closes 30 minutes before the train departure time. After boarding this world-famous train, sit back and relax as the journey to Brussels takes 2 hours 17 minutes.
Discover Brussels on Open Top Bus Tour
After arriving in Brussels, the heart of Europe, take an open top bus tour and get acquainted with Belgium's capital city! The bus route includes 13 hop-on hop-off stops conveniently located around Brussels, allowing you to travel to landmarks, attractions and points of interest at your own pace. Perfect for independent travellers! Brussels is home to the European Union with the European Parliament, Manneken Pis, Cinquantenaire Arch, Art Nouveau and Victor Horta, the Grand-Place and the Atomium all sights to see. The city is stuffed with architectural monuments ranging in origin from the Renaissance to the 21st century! Brussels is certainly a city full of surprises, so unearth the city for yourself with a flexible open top bus tour.
Please check the schedule to see the time table of the Open Top Bus before you travel.Please click here to open route map
Shopping in Brussels
You will also have the opportunity to do some shopping. As well as the famous purchases of chocolates, beer and lace, Brussels also offers unique gifts and special souvenirs. There are hundreds of markets operating throughout the week in small squares all over the city or you can visit the shopping arcades for more serious retail therapy.
Return Journey to London
After a thrilling day in Brussels please make your way to Brussels-Midi/Zuid Station where your train will depart at 19:52, arriving back in London at 21:03.