Day Trip to Oxford by Rail with Open Top Bus Tour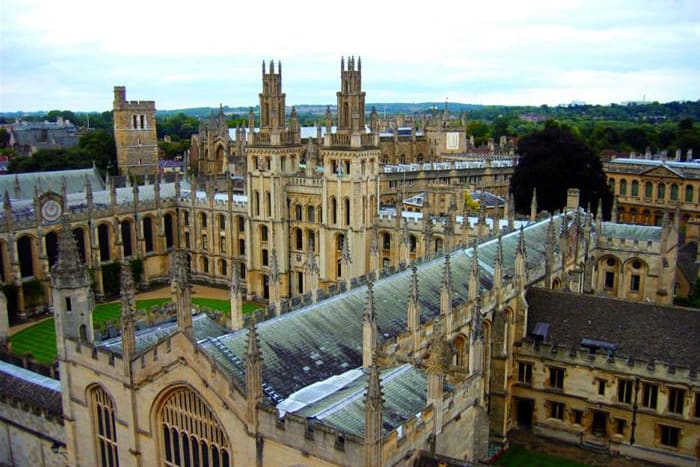 TOUR BESCHREIBUNG
Pay a visit to the home of the oldest university in the English speaking world during a day trip to Oxford! You will travel by rail to Oxford before making use a full day open top bus tour pass. Explore Oxford at your leisure and choose what attractions to visit – will it be the charming college courtyards or historic Bodleian Library? You'll be spoilt for choice during your day out as there are so many stunning things to see and do in Oxford!
Standard class return train tickets to Oxford
Hop-on hop-off open top bus tour
Gratuities (optional)
Entry to additional attractions
Food or drink
Hotel transfers
Wichtige Informationen
Days of Operation:
Departure to Oxford:
Meeting Point:
London Paddington station.
Check-in Time from: 8:50am

Departure Time: 9:21am

Arrival in Oxford: 10:34am

Trains return to London every 10-15 minutes until approximately 10pm
Hop-on Hop-off Open Top Bus Tour
Operates daily
Full route duration: 60 mins

Bus frequency:

Summer: Every 10 mins

Winter: Every 20-30 mins
Mehr Informationen
It's simple to visit the university city of Oxford with this day trip by rail! Departing from central London, you will travel straight to Oxford to begin your day out in this stunning English town. You will be able to travel as you wish across Oxford with your open top bus tour pass, hopping on and off the bus to your heart's content!
London to Oxford by Rail
Make your own way to Paddington Station by 9am! Your train departs at 9.21am and will take just over an hour, heading north-west across England to Oxford. Please print all tickets for both your return rail journey and attraction tickets.
Hop-on Hop-off Open Top Bus Tour
After arriving in Oxford, you can jump aboard an open top bus for a fun and informative tour of the city! When you see an attraction you wish to visit, just hop off at the designated stop and return to the bus stop when you want to rejoin the tour. Listen to the recorded commentary as you travel on the bus as it will tell you some great facts about the incredible Oxford landmarks and buildings you pass. Oxford boasts a mix of architecture from different periods, all combining to make one truly breathtaking city. Some of the must-see buildings include the Bodleian Library, Christ Church College, Ashmolean Museum and Sheldonian Theatre.
Return to LondonYou are free to choose when you return. Trains return to London every 10-15 minutes until approximately 10pm.
Please Note:
The train times are subject to change, depending on availability on the train services. So it is highly important that you leave your contact number & email address to notify about the changes.