Kensington Palace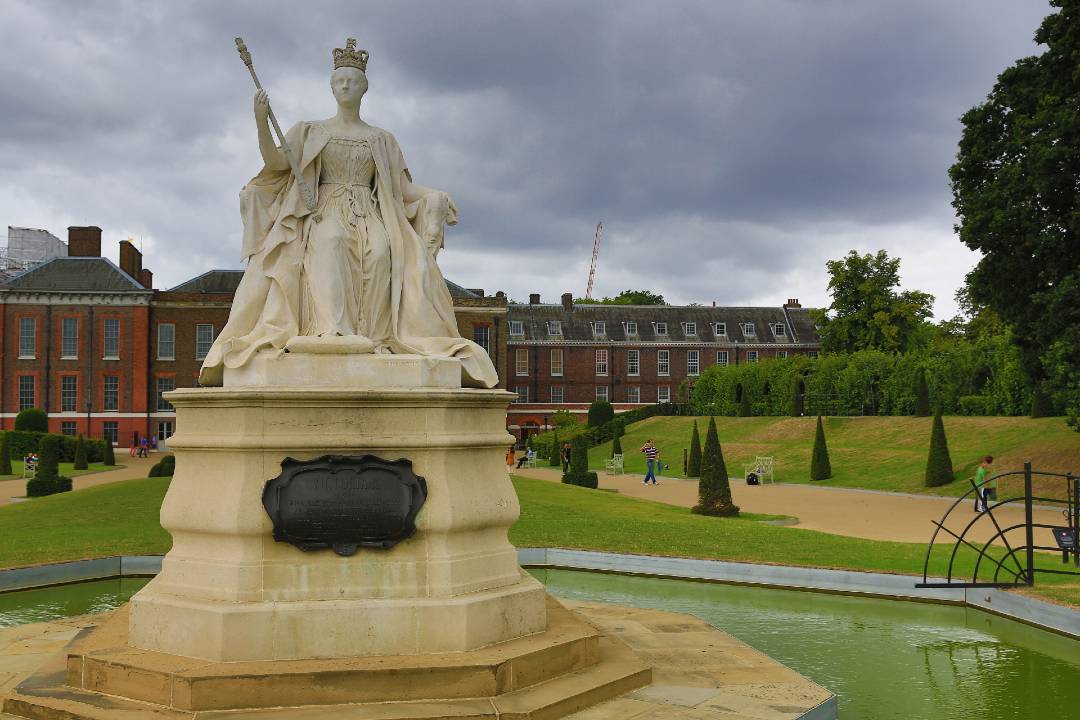 TOUR BESCHREIBUNG
Visit one of the UK's most historic royal residences – Kensington Palace
Explore The King's Gallery, the King's Staircase and the King's State Apartments
Stroll through the gorgeous Sunken Garden
Learn the fascinating history of the Palace as you explore
Entry to Kensington Palace
Entry to the Crown to Couture exhibition (Until 29th October 2023)
Food and drinks
Transport to and from Kensington Palace
Wichtige Informationen
Opening Hours:
Wednesday to Sunday only: 10.00 - 18.00
Last admission: 17.00
On the following dates last entry is at 14.00, Palace closes at 15.00:
23rd December
Planned closures:
24th to 26th December
Mehr Informationen
Kensington Palace
A residence of the Royal Family since the 17th century, Kensington Palace was the birthplace and childhood home of Queen Victoria and now you get the chance to venture behind the royal doors! You'll arrive at the Palace through beautiful landscaped gardens before stepping through the entrance hall and into the plush King and Queen's State Apartments. Here, you can soak in exceptional architecture and costumes that the royal family have worn over the centuries. Discover the story of the Stuarts and the Hanoverians royal courts, and find out what you would have worn and how you should behave and act in order to succeed in the palace's heady environment! Designed by Sir Christopher Wren, the architect behind St Paul's Cathedral, Kensington Palace is an elaborate palace with much to see and discover.
Seeing the Jewel Room is a must as you discover Queen Victoria's stunning collection of diamonds! Take your time wandering the Palace and discover the rooms in which Queen Victoria spent her early years in. See her fantastic doll house as well as other personal items! Take a step back in history and have a day to remember!