Camden Town Brewery Tasting and Tour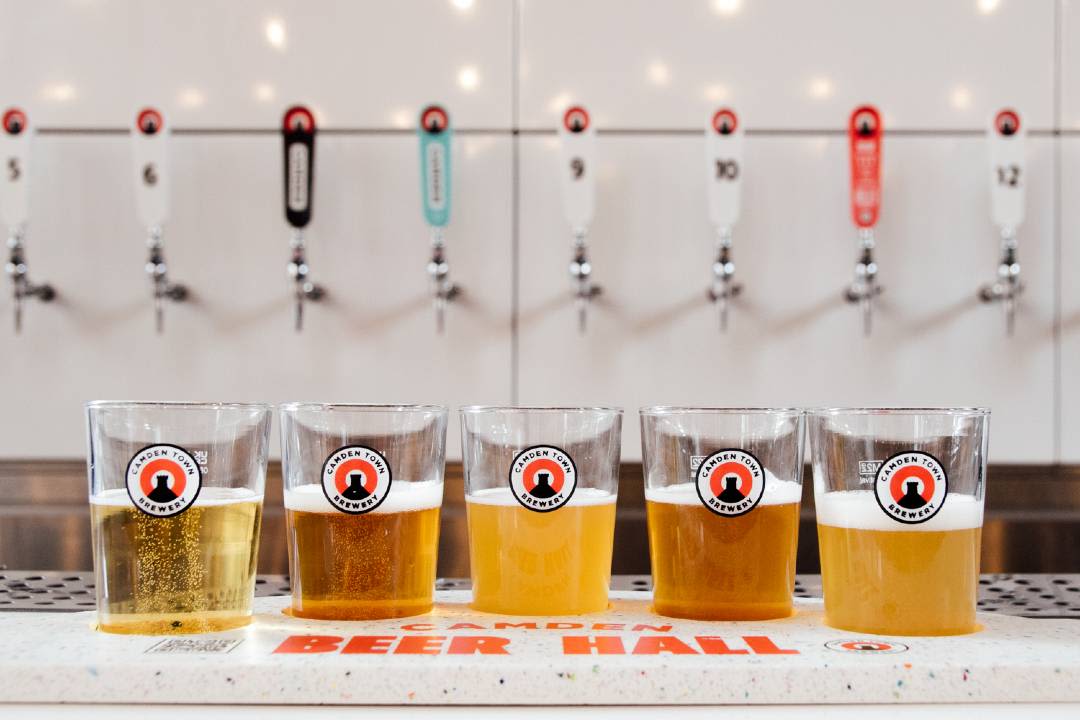 TOUR BESCHREIBUNG
How many times have you walked past a shiny silver brewhouse and wondered what the 'Hells' is going on in there? Well come on this tour and wonder no more! 
You will get to know all about our shiny brew house, its history and our ways of brewing with full tasting to all our core beers, and even some one off batches if you're lucky...
Last, but definitely not least, you'll try the beer straight from the tank - it's the freshest you'll get!
Scroll down to book your tour OR gift a pal a beery treat here.
Half pint
Flight of 5 beer tasters
Camden Pin
A pint of beer
Food and other drinks
Wichtige Informationen
Schedule:
55 Wilkin Street, Kentish Town, London NW5 3ED
Meet at the venue's Beer Hall and let staff know you're here for a tour!
Mehr Informationen
Guests are greeted and taken to the tour table and offered a half pint 5 minutes before the tour commences.
The guide will introduce themselves, let everyone know the intinerary of the tour and interactively tell guests how Camden Town Brewery got to where it has today. (15 mins)
The guide will take guests through the flight of 5 tasters teaching them how to look, smell and taste the beers as well as their orginal stories. Three of these beers are our core beers and the other two our from our exclusive ranges. (15 mins)
A small break to finish drinks. (10 mins)
Guests are given safety glasses and taken through the brewery by the guide showing how we go from piece of grain all the way to pint of beer via the machines. (30/40 mins)
Guests are gifted a Camden Pin and a pint of beer!