Tower of London see the Crown Jewels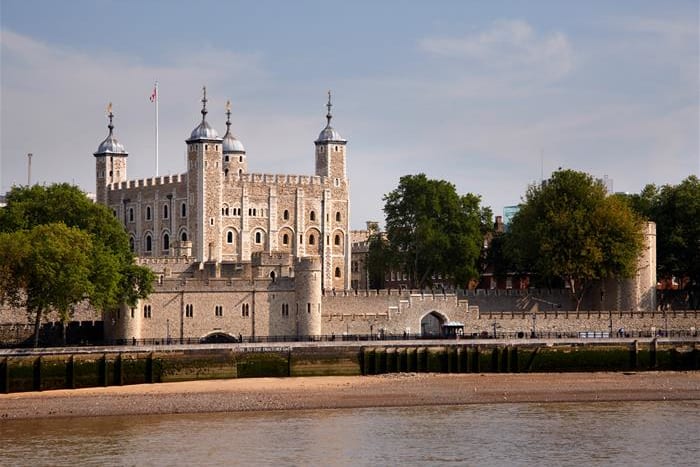 TOUR BESCHREIBUNG
Visit one of London's most famous landmarks - the unnerving Tower of London
Explore the White Tower, the oldest part of the Tower of London
Learn and discover the Tower's history
Come up close to the astounding Crown Jewels
Admission to Tower of London
Wichtige Informationen
Opening Hours:
5th January to 10th January 2022
Mondays and Sundays: 10.00-16.30.
Tuesday - Saturday: 09.00-16.30.
Last admission: 15.30.
11th January to 13th February 2022*
Daily: 10.00-16.30.
Last admission: 15.30.
14th February to 20th February 2022*
Mondays and Sundays: 10.00-17.00.
Tuesday - Saturday: 09.00-17.00.
Last admission: 15.30.
21st February to 28th February 2022
Mondays and Sundays: 10.00-17.00.
Tuesday - Saturday: 09.00-17.00.
Last admission: 15.30.
*From the 12th till 20th of February 2022 you will be required to select a timeslot for your visit.
Planned Closures
24th to 25th December - closed
25th to 25th of January
Mehr Informationen
The History of the Tower of London
Built in the 11th century, the Tower of London has been a central part of London life for centuries. With many uses throughout history, the Tower has earned a chilling reputation for being a formidable Castle and one that Londoners would have trembled at the sight of. Once home to wild animals, 'the royal beasts', the Royal Mint and a prison, there is much British history to uncover at the Tower of London.
Beefeaters
The Tower of London is famously guarded by Yeoman Warders who were once used to keep the prisoners inside the Tower safe. Now, you will find them outside the Crown Jewels, keeping a watchful eye on the Tower's proceedings. You'll get the chance to see these iconic Warders, helping you to discover more about this historic landmark on London's north bank.
The Crown Jewels
Go past the Yeoman Warders and have the special chance to see the majestic Crown Jewels. These dazzling diamond-encrusted masterpieces are a must-see part of the Tower of London and won't leave you disappointed. Owned by some of the most famous monarchs in royal British history, you will get to see which Crown was worn by which Queen or King. You'll even get to see Queen Elizabeth II's exquisite Imperial State Crown worn at the State Openings of Parliament.
Royal Beasts Exhibition
Once home to a vast array of wild animals, the Tower of London houses the interactive Royal Beasts Exhibition to give visitors an insight into this fascinating part of history. From lions to baboons (and even a polar bear!), many royal beasts called the Tower of London home.
The Line of Kings
See historic armours including those of Henry VIII, Charles I and James II. These are set in a parade along side beautifully-carved horses. Dating back to the 17th century, the Line of Kings is one of the earliest museum exhibits. You wont see any Queens or less popular monarchs in this exhibit, as they didn't play a part in the royal message that the monarchy wanted to give early Tower visitors.