Osborne House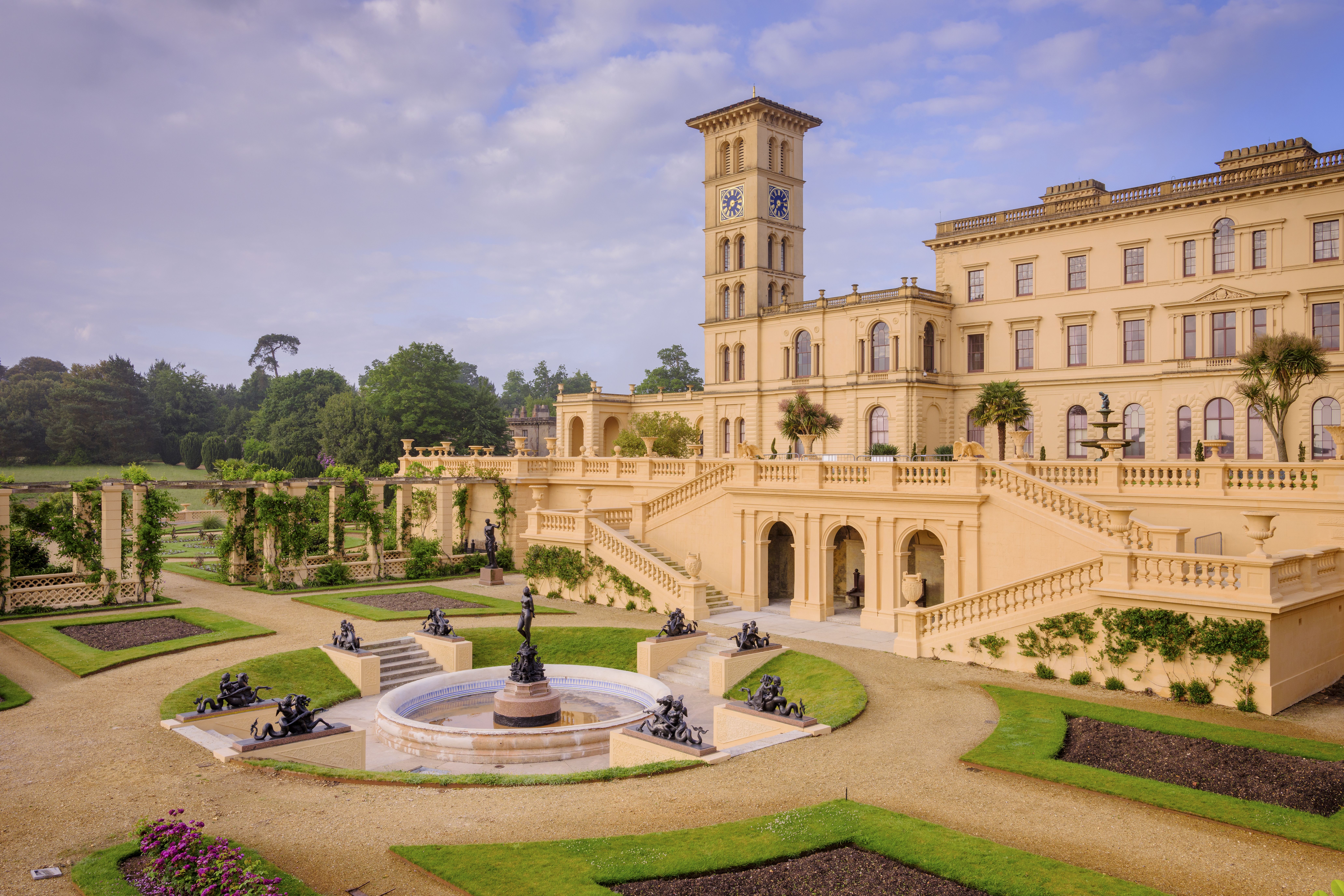 TOUR BESCHREIBUNG
Come and find out and enjoy an intimate insight into Victoria's life at her palatial seaside retreat.
Wichtige Informationen
Opening Hours
April to June & Sept to October 2022
Daily 10am to 5pm
July to August 2022
Daily 10am to 6pm
November to December 2022 & 13th Feb to 31st of March 23
Wednesday to Sunday 10am to 4pm
additional dates: 26th and 27th of December & 13th and 14th of Feb.
January to 12th of Feb 2023
Saturday & Sunday 10am to 4pm
Last admission 2 hour before closing.
Planned closures
31st of October to 6th of November 2022.
24th to 25th of December
1st January
Please note:
From the 7th of November 2022 until the 1st of April 2023: The top two floors of the house and Swiss Cottage will be closed over the winter period for important conservation works. The ground floor of the house and the grounds will be open as usual.
Mehr Informationen
See where Queen Victoria relaxed with her family away from the public eye. Admire the opulent Royal Apartments and private family bedrooms within the mansion. See how the royal children entertained themselves in the long summer months and how the fleet of servants prepare food for the royal table.
With magnificent gardens rolling away from the house and down to the beach, you can take in the view from the terrace.
See the desks where Queen Victoria and Prince Albert worked, explore the magnificently decorated Durbar Room. The furniture and artefacts reveal intricate details about entertainment at Osborne - from state banquets to family meals. Don't miss the beautifully crafted Indian objects which were sent to celebrate the Queen's Jubilee.
On the lower terrace see the Andromeda fountain fire and take in restored Shell Alcove, decorated with thousands of individual shells.
See where the royal children 'played house' and tended their own gardens down at the Swiss Cottage. There's a rooms dressed as it was on 11th July 1861, when the children prepared afternoon tea for their parents, not long before Prince Albert's tragic death.