The Gardens at Buckingham Palace Tickets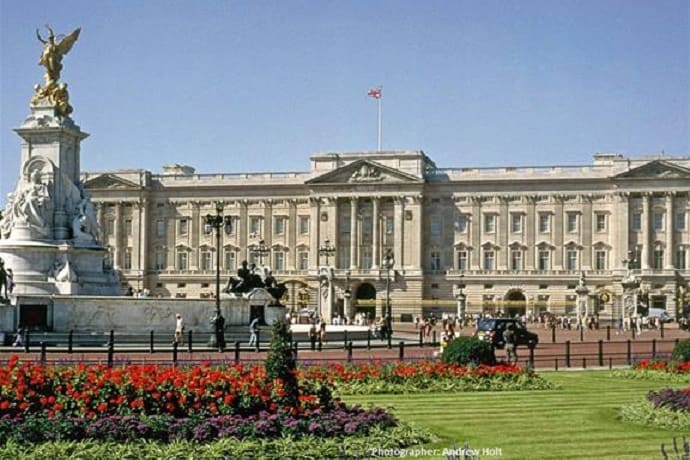 TOUR DESCRIPTION
The garden at Buckingham Palace will open to visitors from July to September this year, allowing the grounds of Her Majesty The Queen's official London residence to be explored through a self-guided tour for the first time.
Timed entry to Buckingham Palace Gardens
Gratuities (optional)
Food and drink, unless specified
Important Information
Available:
9th July until 19th September
Entry times and days of operation:
Thursday to Monday at either 11am, 1:30pm or 4pm.
Redemption:
Please exchange this voucher for tickets at the Buckingham Palace Ticket Office (Buckingham Palace Road, London SW1A 1AA, UK), where some queuing time should be expected. The Ticket Office is located next to the Ticket Holders' Entrance on Buckingham Palace Road. Latecomers will not be admitted.
MORE INFORMATION
Often called the 'walled oasis in the middle of London', the gardens of Buckingham Palace are a true sight to behold. Home to 30 different species of bird and over 350 different wild flowers, there is plenty to see and enjoy. Buckingham Palace's 39-acre garden fulfils many roles. It is The Queen's private London garden, but it also plays a key part in the busy calendar of royal events. The most famous of these events are The Queen's Garden Parties, which in an average year see around 24,000 guests from all walks of life welcomed into the garden each summer. For over 200 years the garden has been used by the Royal Family for official entertaining and celebratory events.
Explore Buckingham Palace Garden with unique access this summer, and discover for yourself its sights before enjoying a once-in-a-lifetime opportunity to picnic with views of the Palace.
The garden today
Described as a walled oasis in the middle of London', the garden is the largest private garden in the capital and boasts 325 wild-plant species, 30 species of breeding birds, and over 1,000 trees, including 98 plane trees and 85 different species of oak.
The central feature of the garden is the lake, created in the 19th century and originally fed from the overflow from the Serpentine in Hyde Park. Today it is a self-regulating eco-system fed from the Buckingham Palace bore hole. A 'long-grass policy' has encouraged the natural lakeside environment to flourish, and the area is now a favourite nesting site for a variety of water birds. The garden provides a habitat for native birds rarely seen in London, including the common sandpiper, sedge warbler and lesser whitethroat.
Other areas of the garden include the 156-metre Herbaceous Border, wildflower meadow and Rose Garden. Structures in the garden include a wisteria-clad summer house, enormous Waterloo Vase made for George IV in Italy, and the Palace tennis court, where King George VI and Fred Perry played in the 1930s.