Simply Paris, Escorted Day Trip - including Eiffel Tower, Seine Cruise & Louvre Museum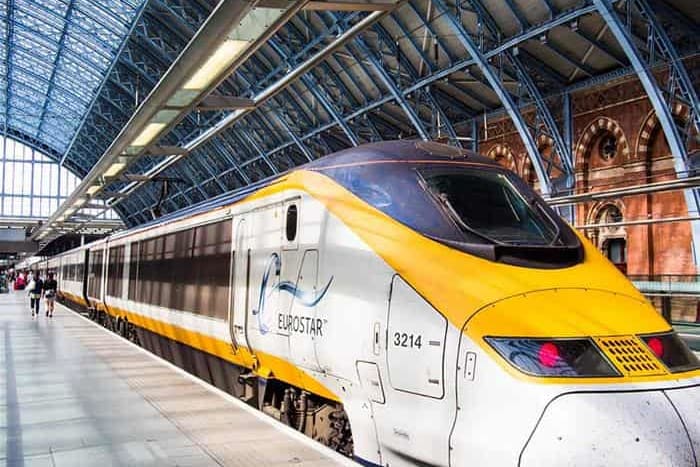 TOUR DESCRIPTION
Let the elegant beauty of Paris unfurl, on a charming day trip. Explore the world famed Louvre, and visit the inimitable Eiffel Tower, for an exquisite tour to remember.
Reserved seats on Eurostar
Escorted in Paris
Walking tour
River Cruise
Admissions to Louvre museum and Eiffel Tower
Gratuities (optional)
Hotel Transfer
Additional refreshments
*The Louvre does not open on Tuesdays. You will visit Musee d'Orsay instead.
Important Information
Schedule
November to February: Tuesday, Thursday, Saturday.
Rest of the year: Daily (except Sunday)
On Tuesdays Louvre Museum is closed. We will therefore visit Musee d'Orsay instead.
Meeting Point:
Unit 2, St Pancras Station, Euston Rd, London N1C 4QP, Outside Paul Express in St Pancras International
Meeting Time:
6:00am (5:30am on Saturdays), please arrive at least 10 minutes before the time stated
Departure Point:
St. Pancras International Station
Monday to Friday:
Check In: 06:00am
Departure From London: 07:01 am
Return To London: 20:13pm
Saturday:
Check In: 05:30am
Departure From London: 06:18 am
Return To London: 20:13pm

Please see below in case these changes affect your inbound or outbound travel.
MORE INFORMATION
Journey to ParisOur Golden Tours representative will meet you at Paul Express coffee at 6:00am (5:30am on Saturdays), where you'll receive an informative welcome pack in exchange for your voucher. Kick off your Paris day trip in style with a ride on the world-famous Eurostar™. The 2hr 15min journey to Paris passes through 31 miles of Channel Tunnel!
Panoramic Tour of Paris
Our expert guide will meet you on your arrival in Gare du Nord Station and sweep you away on a panoramic tour of world's most romantic city. You'll see Parisian gems including the Champs-Elysees, Arc de Triomphe and Trocadero, all from the comfort of your seat!
Eiffel TowerAs symbolic of Paris as warm croissants and pavement cafés, the Eiffel Tower stands at a whopping 1,063 feet high. Get your camera ready to take advantage of the breathtaking views from its lofty second floor.
Seine River CruiseTake to the water for an hour-long luxury cruise through central Paris. You'll get a fresh perspective on the city's most magical monuments, and an audio guide is provided.
Entry to Louvre MuseumEnjoy your visit to the Louvre Museum, where you can marvel at the Venus de Milo, Mona Lisa and thousands more precious artworks.(On Tuesday the Louvre is closed and you will be given a ticket to Musée d'Orsay instead)
Return JourneyAfter a thrilling day spent discovering Paris, your guide will escort you back to the Gare du Nord where your departure time is 8.13pm, arriving back in London at 9.39pm.Standard Premier (optional extra) includes breakfast, light meal and refreshments served at your seat.