St Paul's Cathedral Tickets - Skip the Line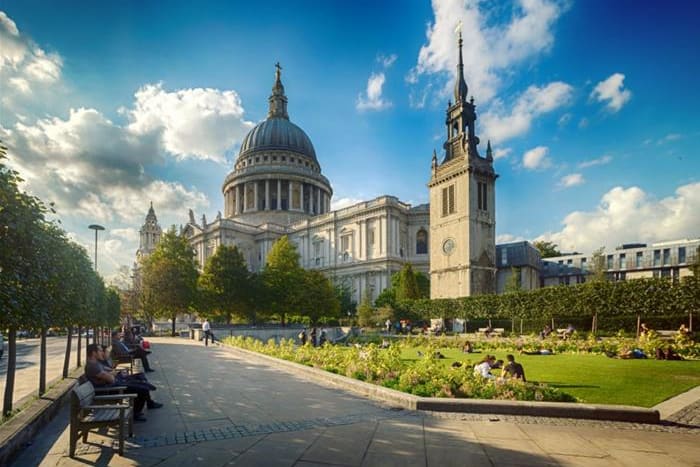 TOUR DESCRIPTION
Beat the queues and step inside Christopher Wren's architectural masterpiece
There has been a Cathedral on this site since 604 AD
The final resting place of historic figures including Horatio Nelson and Christopher Wren himself
Explore the absolutely stunning architecture inside the Cathedral including the Dome, the artworks and the tombs
The Cathedral survived the Blitz and was the setting for the wedding of Prince Charles and Princess Diana
MORE INFORMATION
Dedicated to Paul the Apostle, there has been a Cathedral on the same site since 604 AD, created in its present form by Sir Christopher Wren in the 17th century after the Great Fire of London.
Dominating the London skyline for 300 years, St Pauls Cathedral has seen many historic events including the wedding of Princess Diana and Prince Charles, and is the final resting place for multiple prominent figures from history including Admiral Lord Nelson, and Sir Christopher Wren himself.
Walk under the instantly recognisable Dome which stands at 365 metres, one for every day of the year, notice that the floor plan of the entire building is in the shape of a cross, and just marvel at the stunning feat of engineering and architecture. Wander through the Golden Gallery, The Stone Gallery and 'Great Paul', the 16 ½ tonne bell in the South West tower.
See St Paul's Cathedral Opening Variations and Closures August 2021 - January 2022 here