Please change between Off Peak, Peak and Super Peak to find your chosen date.
THORPE PARK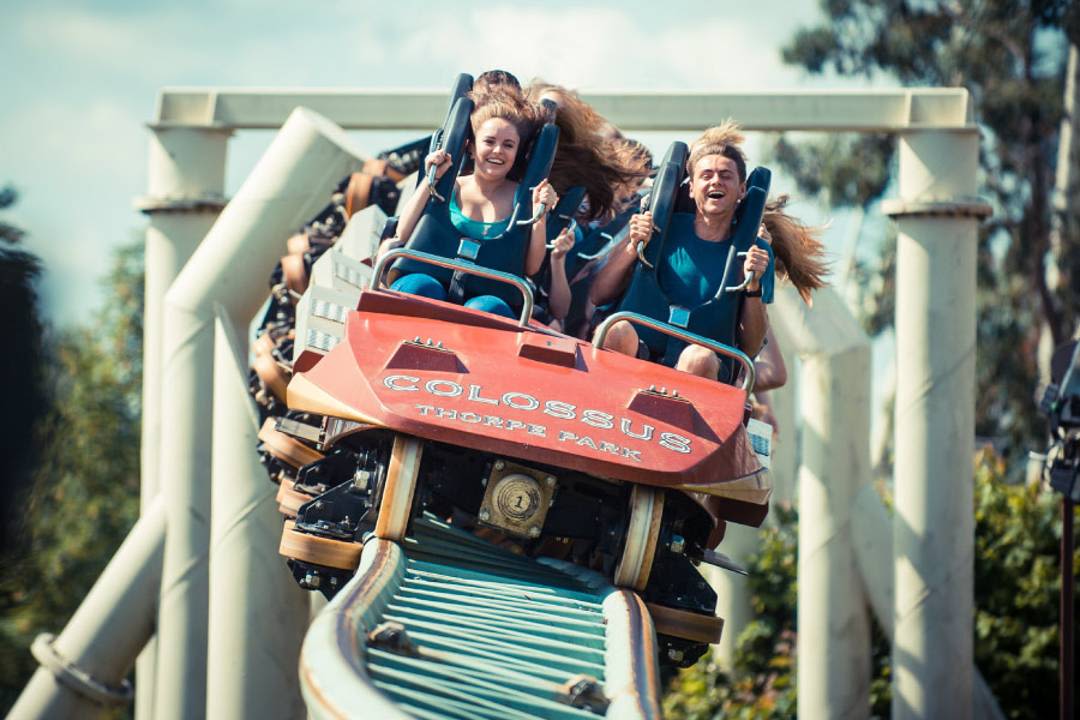 TOUR DESCRIPTION
The Swarm – Be dragged backwards into a blind 127ft drop
SAW – The Ride. Beyond vertical' drop of 100º from 100ft
'Unholy Trinity' of Stealth – one of Europe's fastest rollercoasters
Colossus – the world's first ten-looping rollercoaster
Nemesis Inferno – the 4.5 G-force experience
See the worlds first Angry Birds 4D experience
Important Information
Please note:
Cancellation policy. A full refund can only be given if tickets are cancelled at least 72 hours prior to your entry time and date.
Under 3 go free. Maximum 3 per booking and must be accompanied by fully paying adult.
Venue Information:
Staines Road, Chertsey, Surrey KT16 8PN
Nearest Train Station: Staines Bus Routes: 51, 446 or 950
Fright Night:
Fright Nights Dates
Sep: 30
Oct: 1, 2, 7, 8, 9, 14, 15, 16, 17, 18, 19, 20, 21
*Scare mazes require an additional paid ticket.
All FRIGHT NIGHTS experiences and attractions are recommended for ages 13+.
MORE INFORMATION
With over 30 thrilling rides, attractions and live events, THORPE PARK Resort is an island like no other and the must visit destination to laugh harder, scream louder and share endless fun.
Enjoy thrilling rides such as the UK's first winged rollercoaster THE SWARM, Stealth, one of Europe's fastest and tallest roller coasters, the 100ft 'beyond vertical' drop of the movie themed coaster SAW-The Ride and inversion coasters Colossus and Nemesis Inferno.
Younger theme park fans can grab their adrenaline apprenticeship as they ride on a wave of light and sound on junior coasters X and the Flying Fish, before enjoying rides like the gravity defying Zodiac and magic carpet ride Quantum. Plus, five water rides including the super-soaking Tidal Wave, Storm Surge and Logger's Leap guarantee the thrills and fun.