Three Palace Royal Pass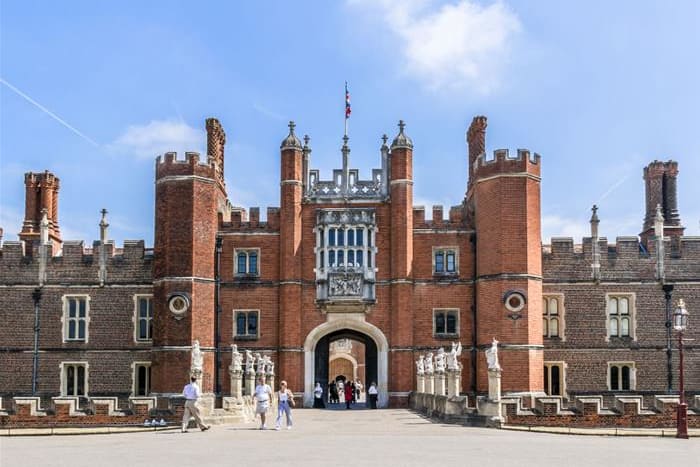 MORE INFORMATION
The Three Palace Royal Pass brings together over 900 years of royal history to life in a simple, convenient and prestigious package. It offers unbeatable value for money, providing admission to the three Central London Historic Royal Palaces – Tower of London Kensington Palace and Hampton Court Palace. Be amazed by the incredible stories of intrigue that went on behind the walls of these palaces and experience it first-hand!
Be dazzled by the 23,578 gems that make up the Crown Jewels, including the world's most famous diamonds. You'll find this amazing collection in the Jewel House
Join a Yeoman Warder tour (included in your admission ticket) and you'll be entertained by tales from the Tower; pain and passion, treachery and torture, all delivered with a swagger and a smile!
See the largest collection of surviving armours known to have belonged to Henry VIII and discover what they tell us about him.
Kensington Palace
Come and stand in the very bedroom in which, in the early hours of 20 June 1837, the young Princess Victoria awoke to the news that she was to be queen.
See the largest and longest of the state apartments at Kensington Palace, the King's Gallery, which looks pretty much as it was when decorated for King George I in 1727.
Explore the fashion evolution of Diana Princess of Wales in the exhibition 'Diana: Designing for a Princess.'
Hampton Court Palace
See the furnishings and decoration of both the Tudor and Baroque State rooms. The Tudors, Stuarts and even Georgian monarchs really enjoyed living and entertaining in this grand palace.
Step back in time and marvel at the breath-taking splendour of the state rooms including the Great Hall, the Chapel Royal and the infamous Haunted Gallery.
Be amazed by the palace's 60 acres of magnificent gardens that run down to the River Thames. They features fountains, the beautifully restored Privy Garden, famous maze and, at 229 years of age and at over 36.5 metres long, the oldest and largest known grapevine in the world.