Veluba London Tours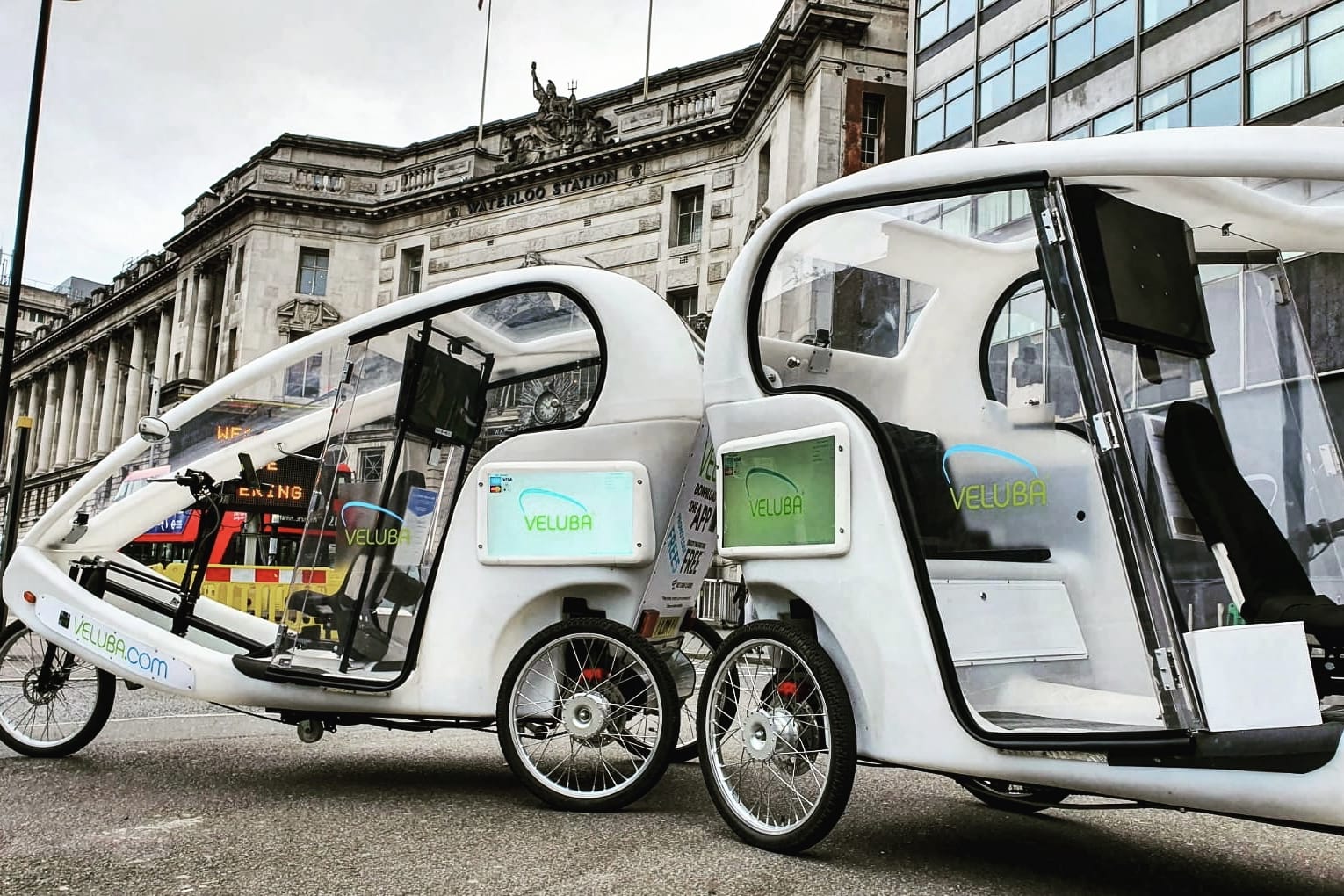 TOUR DESCRIPTION
Enjoy a personalised 1 hour Veluba tour for up to 2 people.
1 Hour Veluba Historic or Landmark London Tour
Private Veluba for you and your fellow adventurer
Audio guide available in English, Spanish, French, German, Chinese and Italian
Full use of the Vox City App after the tour concludes
Mask wearing not compulsory
No refreshments provided
Entrances to attractions
Important Information
Please note:
Your Veluba Tour is booked and personalised just for you and we ask that if you must cancel or reschedule your tour, please provide us with at least 24-hour notice. This way, our team will be able to adjust their schedules accordingly and we may be able to accommodate customers on our waiting list. We do, of course, understand that unavoidable issues come up and will do our best to work with you in case of an emergency.
Last minute cancellations or 'no shows' will be charged.
Under 18 years old must be accompanied by an adult,
MORE INFORMATION
Historic or Landmark London Tour
On 'Historic London' learn which hotel The Beatles used to stay at, the origins of Cleopatra's Needle on Bankside and which pub famous Londoner's enjoyed their first pint, along with so much more.
Landmark London Tour
When enjoying 'Landmark London' you will see and hear why Big Ben is named…Big Ben, learn about Whitehall and the resident of No.10 Downing St, Trafalgar Square with its famous statues and fountains and many more.
Throughout the tour your Veluba driver will point out points of interest heard through the Vox City app, so you don't miss a thing! The driver will also slow down for various locations so you can fully admire them from the comfort of your Veluba. Your Veluba driver is separated from you by way of a Perspex partition. The driver will wear a mask when face to face with you. Each Veluba can carry 2 passengers, so you will only be with your chosen companion or on your own. After each tour the Veluba cabs are wiped down with antibacterial wipes.