River Explorer Cruise Liverpool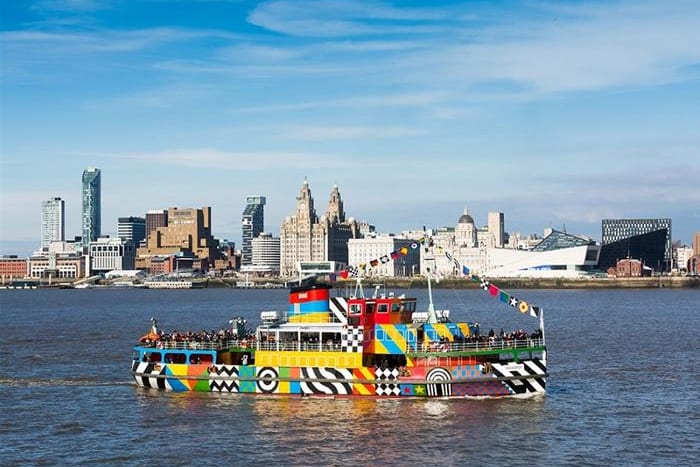 TOUR DESCRIPTION
This 50 minute River Cruise is a great way to see Liverpool's UNESCO World Heritage Waterfront, with audio commentary you can hear tales of smuggling and music that have touched this friendly city over the years and given it a unique charm.
50 minute River Cruise
FREE Entry into the U-Boat Story
Fact Sheets available in French, German, Spanish, Italian, Japanese and Mandarin.
Refreshments
MORE INFORMATION
Mersey Ferries is a 'must do' North West attraction and the only way to see the world famous, unrivalled UNESCO world heritage Liverpool waterfront. On board the 50 minute river cruise, visitors will discover the well-loved legacy of Liverpool and the river Mersey, with its musical and maritime history. From The Beatles performing on the Riverboat Shuffle cruises in the early 1960s to tales of smuggling, Mersey Ferries carry a cargo of memories. Just sit back and enjoy the fascinating commentary, wonder at the wildlife and absorb the heritage. There is simply no better way to enjoy Liverpool's iconic waterfront and heritage than from aboard the deck of a legendary Mersey Ferry. Departing hourly, the 50 minute river experience sails from Liverpool, Pier Head, calling at Seacombe and Woodside, Wirral. There is simply no better way to witness and enjoy Liverpool's iconic waterfront and heritage.