Salisbury Cathedral and the 1215 Magna Carta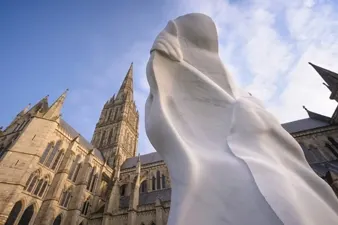 TOUR DESCRIPTION
See the world-famous and most preserved version of the 1215 Magna Carta
Visit the beautiful Gothic Salisbury Cathedral
Explore the 80-acre Close dating back to the 13th century
Social distancing measures in place
Full access to the Cloisters, Close and Chapter House housing the 1215 Magna Carta,
The one-way system takes visitors out via the Cathedral Works Yard, offering a sneak peak behind the scenes where all restoration and repair work is done.
The art exhibition, Celebrating 800 years of of Spirit and Endeavour, featuring major artists such as Grayson Perry, Anthony Gormley, Henry Moore and others, will be in place until Spring 2021.
Important Information
Days of Operation
Monday to Saturday
10:00am - 4:00pm ( 3:00pm last entry)
Planned Closures
Saturday 16 October Cathedral closed for The Royal British Legion Concert. Shop and Refectory open as normal.
Thursday 21 and Friday 22 October Cathedral and Refectory closed all day. The Bell Tower Tea Rooms will be open on the lawns. Shop open as normal.
Saturday 23 October Cathedral late opening at 12:00. Shop and Refectory open as normal.
Friday 5 November Cathedral closed for Wiltshire College Graduation Ceremony. Shop and Refectory open as normal.
Friday 26 and Saturday 27 November Cathedral closes at 15:00 and Chapter House with Magna Carta closes at 16:00 (early closure).
Friday 3 December Cathedral Closed for Snowman event.
Times may vary at short notice depending on services and events (especially around Easter and Christmas).
MORE INFORMATION
Salisbury Cathedral sits on an 80-acre walled Close and is situated around a 1 hour drive from London. The Cathedral is an early English example of Gothic architecture and was built over a 38 year period between 1220 and 1258. Here, you can view Britain's tallest spire at 123 metres and the world's oldest working mechanical clock, dating back to 1836.
1215 Magna CartaSalisbury Cathedral houses the finest surviving of the worlds remaining four versions of the great charter, more famously known as the 1215 Magna Carta. The Magna Carta is a UNESCO protected document and is permanently housed in the Cathedral's 13th century stone carved Chapter House, which depicts sixty Old Testament scenes. The Magna Carta is a legal document that was issued by King John in June 1215, to outline certain rights of individuals. It has over 60 clauses, covering many areas of the nation's life, including the right to a fair trial.