Warner Bros. Studio Tour London by Rail from York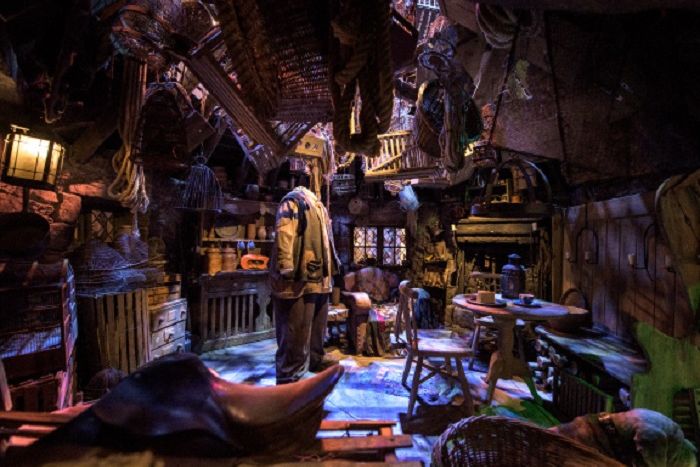 TOUR DESCRIPTION
Travel by train from York into London. Then board the magical branded bus for your journey to and from the Warner Bros Studio Tour London, for an experience you will never forget.
Return train tickets from York
Return Transportation from Kings Cross on a Warner Bros. Studio Tour London Branded Buses
Entry tickets to Warner Bros. Studio Tour
Food and beverages
Pickup service
Digital Guide (available to hire at the Studio Tour for £4.95)
Important Information
Train Schedule:
Monday to Saturday
Outbound train:
Departs York Station at 9.01m*, arrival London Kings Cross at 10.52am*
Return train:
Departs London Kings Cross at 20:00* arriving back into York Station at 21:48*
*These are estimate times, your will be emailed your train tickets. Please make sure you arrive to the station at least 15min before departure time stated on your train ticket.
Warner Bros. Studio Tour London:
Kings Cross Departure Point:
King's Cross Station, Pancras Road, Bus Stop T, London N1C 4TB
Meeting Time:
11:15am for 10:30am departure
Entry time to Warner Bros. Studio Tour London:
1.30pm approx
Return time from Warner Bros. Studio Tour London:
6pm, check in starts at 5.45pm.
Arrival back to Kings Cross:
7:30pm approx.
Venue Location:
Warner Bros. Studio Tour London, Studio Tour Drive, Leavesden, WD25 7LR
Please note:
Full refund if cancelled up to 14 days prior to travel date.
Children under 5 years do not need a ticket for the train, however they will need to seat on the lap.
Children aged between 3 and 4 will have their own seat on the bus, while children under 2 will need to stay on the guardians' lap for the journey.
All guests entering Warner Bros. Studio Tour London require an entry ticket (provided by Golden tours) regardless of their age.
A one-way system will continue to be in operation in Warner Bros. Studio
If you are making your own way to Warner Bros. Studio Tour London the reserved entry time is for 1.30pm.
MORE INFORMATION
Departing on the 9am* train from York Station to London Kings' Cross station, you will arrive around 10:50am*. Take a short walk to our bus stop in King Cross where the Branded Bus departs to the Studios at 11:30am. Then its full steam ahead to the Studio tour. Warner Bros. Studio Tour London provides an amazing new opportunity to explore the magic of the Harry Potter™ films – the most successful film series of all time. This unique walking tour takes you behind-the-scenes and showcases a huge array of beautiful sets, costumes and props. It also reveals some closely guarded secrets, including facts about the special effects and animatronics that made these films so hugely popular all over the world.
Platform 9 ¾ and Hogwarts ExpressStep onto Platform 9 ¾ and venture inside the original Hogwarts Express steam engine! This permanent exhibit gives visitors the chance to climb aboard the train's carriage and pose with a luggage trolley as it disappears through the platform wall. Scenes featuring the working train were shot at the Studios, including the iconic last scene in which a grown up Harry, Ron and Hermione wave their own children off to Hogwarts as they leave for school.
Gringotts Wizarding BankEnter the all new Gringotts Wizarding Bank on Diagon Alley and discover the magical treasures within. Step into Bellatrix Lestrange's vault to find the Sword of Gryffindor and Helga Hufflepuff's Cup, one of Voldemort's many Horcruxes, before taking a unique photo surrounded by thousands of pieces of magical treasure…unless the goblins find you first!
Here are just some of the things you can expect to see and do:
Enjoy watching the first Harry Potter movie on the journey to and from the studios.Step inside and discover the actual Great Hall.Explore Dumbledore's office and discover never-before-seen treasures.Step onto the famous cobbles of Diagon Alley, featuring the shop fronts of Ollivanders wand shop, Flourish and Blotts, the Weasleys' Wizard Wheezes, Gringotts Wizarding Bank and Eeylops Owl Emporium.See iconic props from the films, including Harry's Nimbus 2000 and Hagrid's motorcycle.Learn how creatures were brought to life with green screen effects, animatronics and life-sized models.Rediscover other memorable sets from the film series, including the Gryffindor common room, the boys' dormitory, Hagrid's hut, Potion's classroom and Professor Umbridge's office at the Ministry of Magic.Delve into the Dark Arts: see the Malfoy Manor fireplace and table around which Bellatrix Lestrange, the Malfoy family, the Death Eaters and Voldemort sat plus a 20-foot model of Voldemort's snake Nagini!
The Train back to York Station departs from King's Cross at 20:00pm* arriving back into York at 21:48pm*


Special Events!!

Dark Arts
Friday 23rd September – Sunday 6th November
The Dark Arts feature will return for Hallowe'en in 2022 with the Great Hall ceiling decorated with over 100 floating pumpkins as well as a spooky feast of lollipops and red apples dressed along the tables. Follow the Dark Mark trail, try their wand combat moves against Death Eaters in a live duel as they storm the Studio Tour, all before walking down a darker Platform 9 ¾ and a spookier Diagon Alley.

Hogwarts in the Snow
Saturday 12th November – Sunday 15th January 2023
Hogwarts in the Snow is back in 2022. The festive makeover will see the Great Hall transformed with the icy silvers of the iconic Yule Ball scenes. The Gryffindor common room will be dressed for the season and a blanket of filmmaking snow will cover the Forbidden Forest, Diagon Alley and the magnificent Hogwarts castle model.