Windsor, Oxford e Stonehenge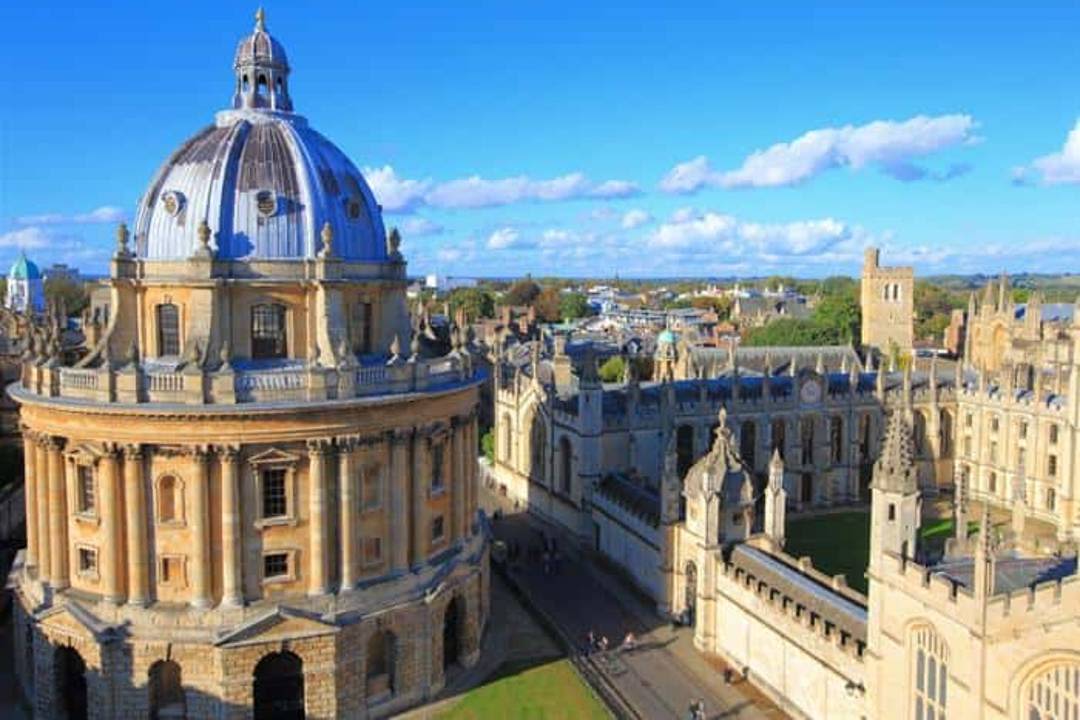 Descrizione del tour
Oxford, Stonehenge e il Castello di Windsor sono alcune fra le più frequentate e apprezzate destinazioni per chiunque desideri spingesi al di là dei confini di Londra alla scoperta della ricchezza di storia e cultura inglese. Questo fantastico tour ti permetterà di scoprire la maestosità del Castello di Windsor, l'antichità di Oxford e il mistero di Stonehenge in un'unica, emozionante giornata.
Tour a piedi di Oxford
Entrata al Castello di Windsor e a Stonehenge
Tour in lussuosi pullman con aria condizionata
Guida professionale in inglese
Ritorno all'hotel
Mance (opzionali)
Informazioni importanti
Programma:
Check-in: 7:30am
Orario di partenza: 8:00am
Tempo di ritorno: ca. 19:00
Punto di partenza: Centro visitatori Golden Tours, fermata dell'autobus 1, Bulleid Way, Victoria, Londra SW1W 9SH
Punto di ritorno: A causa delle restrizioni legali sull'orario di lavoro per i nostri autisti, questo tour terminerà a 2 o 3 minuti a piedi dalla stazione della metropolitana di Gloucester Road. Questa stazione si trova nella Zona 1 ed è a tre fermate in direzione est sulla Circle Line o sulla District Line per Victoria. La Piccadilly Line passa anche per Gloucester Road e dista solo 5 fermate da Piccadilly Circus.
Nota
Chiusure del Castello di Windsor:
25 e 26 dicembre Castello completamente chiuso.
Quando gli Appartamenti di Stato saranno chiusi, i Precincts, Drawings Gallery continueranno ad essere aperti.
St. Cappella di San Giorgio
Il 23 e 24 dicembre chiude alle 13:00.
S. La Cappella di San Giorgio è solitamente chiusa ai visitatori la domenica poiché i servizi si svolgono durante il giorno. I fedeli sono invitati a partecipare ai servizi.
Notare che:
Il Castello di Windsor funge da luogo di lavoro reale, per cui i giorni di chiusura pianificati potrebbero subire dei cambiamenti.
Da aprile a marzo questo tour sarà attivato anche con guida live in spagnolo nella giornata di sabato
Maggiori informazioni
Windsor Castle
Windsor Castle perches proudly on a lush wooded hill overlooking the Thames. Sweeping landscaped gardens and turreted Round Tower, it's easy to see why it's the King's favourite weekend residence. Enjoy a fascinating through–the–keyhole peek at the lavish State Apartments, home to priceless artworks by Rembrandt and Leonardo da Vinci, and visit St. George's Chapel, the atmospheric final resting place of former monarchs including Henry VIII. You can visit Queen Mary's Dolls' House.
Mysterious Stonehenge
The true meaning of this ancient, awe-inspiring creation has been lost in the mists of time. Was Stonehenge a temple for sun worship, a healing centre, a burial site or perhaps a huge calendar? How did our ancestors manage to carry the mighty stones from so far away and then, using only the most primitive of tools, build this amazing structure? Surrounded by mystery, Stonehenge never fails to impress.
Oxford
Follow in the footsteps of Oxford's famous students, from C.S. Lewis to Bill Clinton, as you stroll the captivating college courtyards and cobbled lanes of this historic university town. Take in the famous 'city of dreaming spires' and see the Bodleian Library – one of the oldest libraries in Europe – on your visit. You'll be captivated by the unspoilt narrow alleys and ancient squares of this naturally beautiful town.
Estimated arrival time back in London is around 7.00pm