River Explorer Cruise Liverpool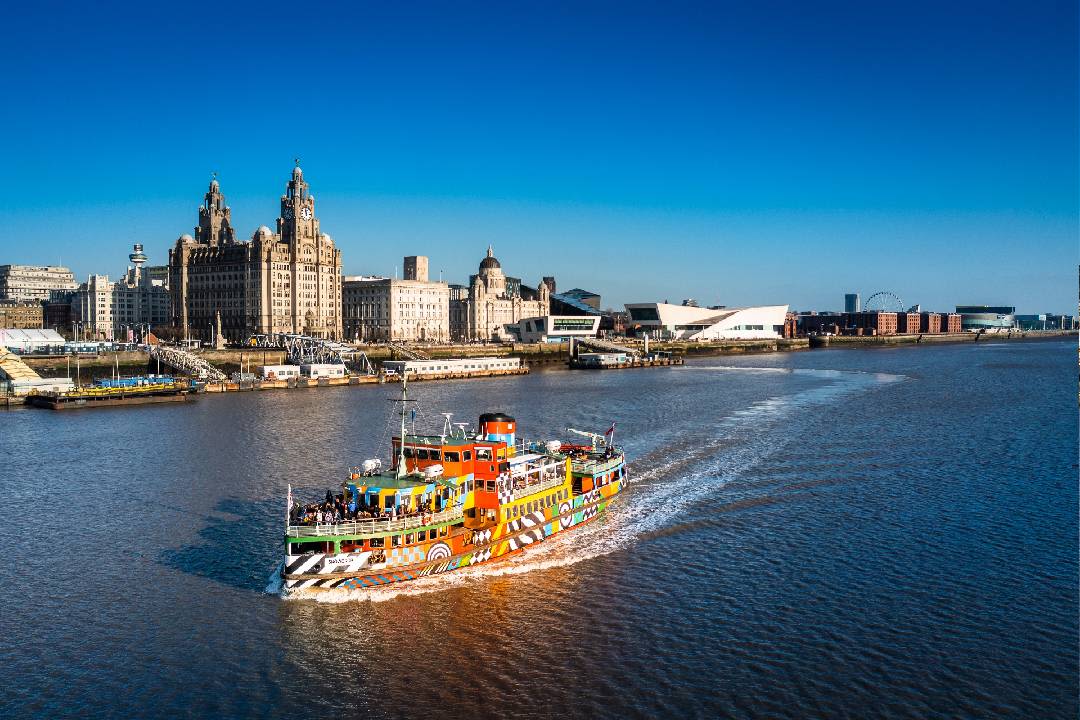 Descrizione del tour
This 50 minute River Cruise is a great way to see Liverpool, with audio commentary you can hear tales of smuggling and music that have touched this friendly city over the years and given it a unique charm.
50 minute River Cruise
Fact Sheets available in French, German, Spanish, Italian, Japanese and Mandarin.
Refreshments
Informazioni importanti
Cruise Departure Points:
River Explorer Cruise:
Gerry Marsden Liverpool: 10:00, 11:00, 12:00, 13:00, 14:00, 15:00 & 16:00
The ferry ticket can only be used once, on the date you have chosen to travel or on the day you have bought it from any of our city outlets
River Cruise & Sightseeing Bus Tour:
City Explorer Bus Tours will not operate from Monday 18 December 2023 until Monday 1 January 2024. Tours will restart on Tuesday 2 January 2024.
Address: Mersey Ferries Liverpool Pier Head Ferry Terminal, (Gerry Marsden) Liverpool L 3 1DP
Maggiori informazioni
Mersey Ferries is a 'must do' North West attraction and the only way to see the world famous, unrivalled Liverpool waterfront. On board the 50 minute river cruise, visitors will discover the well-loved legacy of Liverpool and the river Mersey, with its musical and maritime history. While taking in views of Liverpool's riverside architecture and wildlife, you can listen to entertaining audio commentary about the River Mersey's fascinating maritime history. Hear tales of smuggling, music and war - three diverse influences that have touched this friendly city over the years and given it a unique charm.
Departing hourly, the 50 minute river experience sails from Liverpool, Pier Head, calling at Seacombe and *Woodside, Wirral. There is simply no better way to witness and enjoy Liverpool's iconic waterfront and heritage. (*Please note that Woodside is now closed for refurbishment)
Liverpool River Cruise
Take advantage of our most popular tourism trip and experience Liverpool form water! Ferry'cross the Mersey on our 50minute River Explorer Cruise.
With so much to see and do in Liverpool it can be hard to make the most of the city's unique views and fascinating history, so if you're in the mood to discover some of the best sights in the world.