Official National Gallery Highlights Tour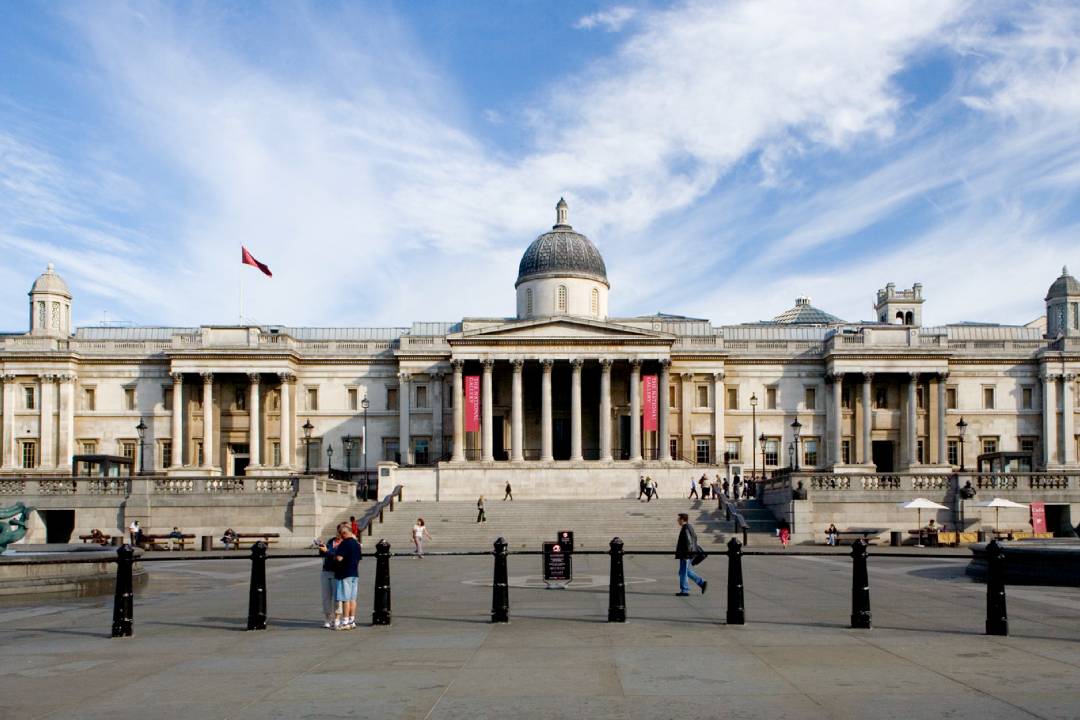 TOUR DESCRIPTION
Join us for an intimate expert-led tour of our world-renowned collection at the National Gallery and explore over 700 years of wall-to-wall masterpieces.
Blue Badge Guide
Vox headset device
Entry to the gallery
Food and drink
Access to Exhibitions
MORE INFORMATION
The National Gallery tells the story of European art, masterpiece by masterpiece. From its home in London's Trafalgar Square, the Gallery collects and cares for some of the world's greatest paintings – and shares them with everyone to see. Founded in 1824, the collection has more than 2,600 paintings. Its story begins in medieval Europe and spans 700 years of art, with paintings from Renaissance Italy and by the French Impressionists. Discover the history and stories from our collection which is open all year round all led by our Gallery approved Blue Badge Guides. These official guided tours are available during the day and last approximately one hour with an opportunity to enjoy the collection in your own time before or after the tour.