Old City of London Walking Tour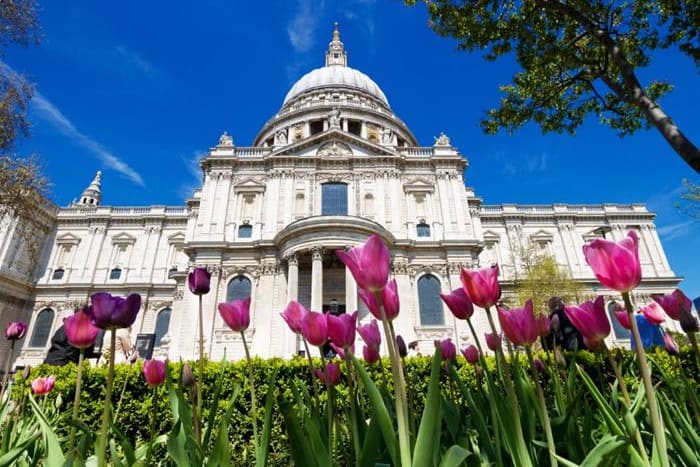 TOUR DESCRIPTION
A fascinating walking tour
Discover London's historic past
Stroll past St Paul's Cathedral and the Tower of London
Hear stories of the dark days of the World War II Blitz
3 hour guided walking tour
Entry to attractions
Food and drink
MORE INFORMATION
Discover London's fascinating past hidden in its narrow streets, river walkways and courtyards on this 3 hours walking tour of the Old City. Your knowledgeable guide will remind you that London wasn't always the bustling modern city we see today, as you are taken on a journey into the past.
As you explore the maze of streets and courtyards of the capitals historic centre, you'll see London in an entirely different light, with much of its history packed tightly into just one square mile. Learn about the dark days of the Blitz in World War II at the RAF Church and discover the 12th Century Church of the Knights Templar tucked away from the crowds through a gateway off of Fleet Street.
Take in the magnificent architecture of St. Paul Cathedral, a masterpiece of arguable Britain's most famous architect Sir Christopher Wren, rebuilt after it was destroyed in the Great Fire on London. And hear both fascinating and horrifying tales of The Tower of London, home to the crown jewels, Yeomen Warders and its legendary guardians, the ravens.
During the walking tour you will get to see many of the Iconic landmarks London is famous for including Tower Bridge, the Bank of England and Mansion House.
The London Old City Walking Tour starts in front of St Paul's City Information centre at 10.00am and will end at approximately 1.00pm