Sherlock: The Official Live Game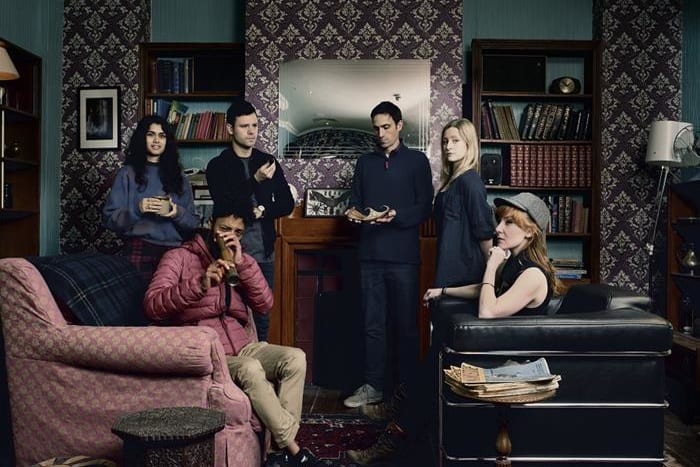 TOUR DESCRIPTION
Don your deerstalker and discover The Official Sherlock Live Game - an exciting immersive adventure featuring original content from Benedict Cumberbatch, Andrew Scott, Martin Freeman and more.
Combining the unique world of Sherlock with the very best of escape games, can you step into the shoes of the great detective?
Entry to Sherlock: The Official Live Game
A detailed score card that rates your logic, observation and deduction
Access to the Mind Palace Bar
Food and beverages
Transport to and from the experience
Important Information
Location:
Doyle's Opticians, Ground Floor, West 12 Shopping Centre, Shepherd's Bush
Please note:
The experience lasts around 1 hour 40 minutes.
Children aged 7+ can play– young people under the age of 16 must be accompanied by an adult. We will consider children aged 7+ however the adult must be made aware the game contains loud noises, dark corridors, and a fake dead body in the first room.
Babies in prams or slings are not permitted.
Please keep in mind that there are a number of instances where you will not have anywhere to sit down as well as some periods of low lighting, so please do tread carefully.
MORE INFORMATION
Think you have what it takes to become the next Sherlock Holmes? Find out at the brand new Official Sherlock Live Game, a brand new immersive experience like no other.
Made by the creators of the hit TV series, this 100-minute long adventure will have you fully immersed in the show's most memorable moments thanks to the meticulously detailed sets and cinematic environment. Put your investigative skills to the test and solve a series of puzzles and mysteries with a little help from your favourite characters.
With new and original video and audio formats featuring Benedict Cumberbatch, Martin Freeman, Andrew Scott to name a few, the Official Sherlock Live Game is a thrilling activity that masterfully combines the story of London's most famous fictional detective with the escape room genre.
After showcasing your powers of logic, observation and deduction, you'll have exclusive access to The Mind Palace, a private cocktail bar usually reserved for secret agents and spies! Serving cocktails with names as apt as 'A Study in Pink', 'The Hounds of Baskerville' and 'His Last Vow', this Sherlock-themed venue is the perfect way to end your adventure.
Whether you're a fan of the series, love the original stories or simply can't resist a good riddle, Sherlock: The Official Live Game makes for an unforgettable occasion. Are you ready to put on your deerstalker and step into the shoes of the great detective?