Splendour of Paris with Eiffel Tower & Versailles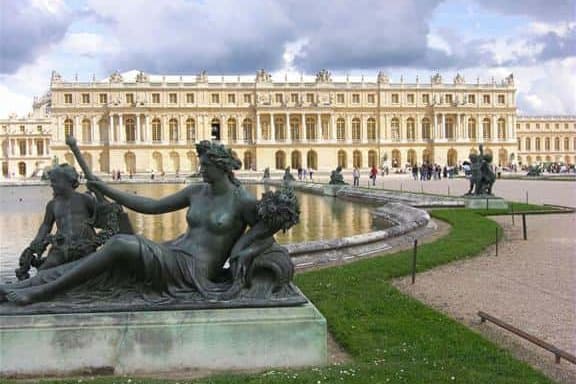 TOUR DESCRIPTION
Let the romantic city sweep you away- not only do you take in the sensational view from the Eiffel Tower but the stunning Palace of Versailles will leave you mesmerised, entry also includes visit to the magnificent gardens.
Reserved seats on the Eurostar
An experienced guide in Paris
Entry to the Eiffel Tower
Entry and transportation to the Place of Versailles
Gratuities
Food and beverages unless you purchase the Standard Premier tour
MORE INFORMATION
Journey to Paris
Begin at St. Pancras International Station where our representative from Golden Tours meets you at chop'd coffee shop at 6.00am (5.30am on Saturdays) opposite the Eurostar concourse where you'll be given an informative welcome pack. Eurostar Check in closes 30 minutes before the train departure time.Start your day trip to Paris in style with a train ride on the world-class and globally famous Eurostar™. A simple 2hr 15min journey to the capital of Paris passes through 31 miles of Channel Tunnel – before arriving at Gare due Nord station in Paris!
Tour of Paris and Eiffel Tower
Our expert guide will meet you upon your arrival in Gare du Nord Station and sweep you away on a panoramic tour of the world's most romantic city. There's a stop-off at the Eiffel Tower where you'll experience breathtaking views from the iconic monument's second floor.
The Palace of Versailles
Wander through the Great Royal Apartments, Hall of Mirrors and Queen's Apartments at the stunning Palace de Versailles. The audio-guided tour also includes a visit to the magnificent gardens, except during The Musical Fountain Display on Saturdays and Public Holidays. (There is no guiding inside the Palace).
Return Journey
After a thrilling day spent discovering Paris and Versailles, your guide escorts you back to the Gare du Nord. Departure time is 8:13pm, arriving back in London at 9:39pm.Standard Premier (optional extra) includes a light meal and refreshments served at your seat.