Highlights of York Walking Tour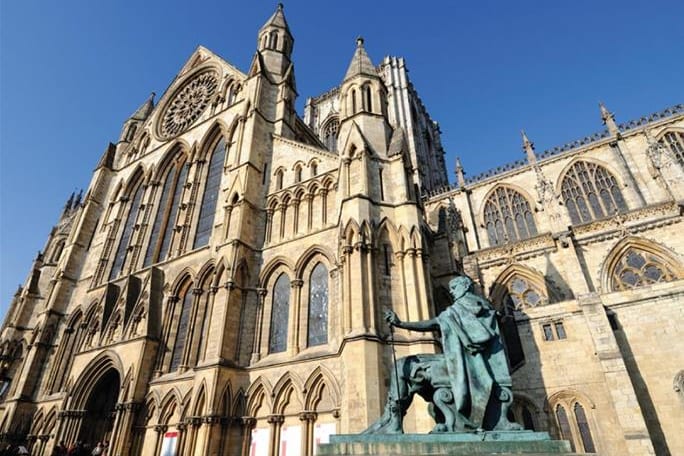 TOUR DESCRIPTION
Join your English-speaking guide for a 90-minute walk around the famous landmarks of York, on this small group walking tour. You will learn about
90 minute guided walking tour
Entry to attractions
Food and drink
MORE INFORMATION
York has 2000 years of history found within a ring of medieval stone walls. This ninety-minute guided tour begins at the fountain outside the Art Gallery on Exhibition Square.
You'll visit the green oasis of the Museum Gardens - a Victorian botanic garden which contains an 18th Century observatory, the remains of a Roman fortress and the spectacular ruins of St Mary's Abbey. From here it is a short walk to the famous York Minster - the largest medieval gothic cathedral in the country - which has dominated the city's skyline for over 900 years.
The Minster lies at the heart of a warren of ancient streets whose layout is Viking in origin. You'll hear tales of Viking invasion while delving deep into the maze of secret passages known as 'Snickelways'; passing an unhappy mermaid and a little red devil as well as catching a glimpse of a 15th Century banqueting hall. Finally you'll emerge into the Shambles, York 's best-known cobbled street - once a row of butchers, now instantly recognisable to Harry Potter fans as the inspiration for Diagon Alley.