York's Chocolate Story Fully Guided Tour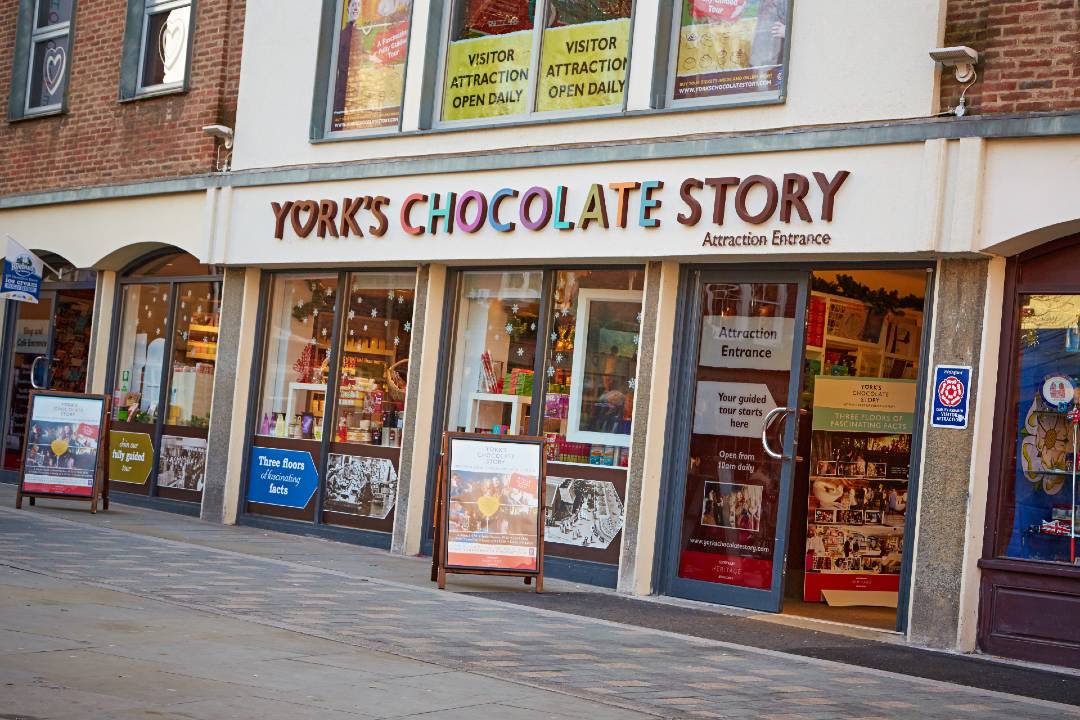 TOUR DESCRIPTION
Explore York's chocolate history at York's Chocolate Story. Learn about the origins of chocolate and about York's founding confectionery families, whilst sampling some of our delicious chocolate.
Tour Guide
Chocolate Samples
Admission
Refreshments
Gratuities
Important Information
Schedule:
Day of operation:
Open Daily - Tours starting every 30 minutes between 10:00am and 16:00pm.
Duration:1 hour 15 minutes
Meeting Point:York's Chocolate Story, King's Square, York, YO1 7LD
Please Note:
Guests must pre-book a time and date in advance of the visit
If a guest is late for their visit, they will not be guaranteed an alternative tour.
MORE INFORMATION
At York's Chocolate Story you can discover the stories behind the greatest names in chocolate, unwrap the secrets of chocolate making and even learn the art of the chocolatier for yourself. A 75-minute fully guided tour and three floors of interactive exploration take you on a journey through the city where chocolate made history.
Your expert guide will lead you through the History of chocolate's founding families and the fascinating facts behind their finest creations in the story zone.
The journey continues on the factory zone; you will first learn how a simple cocoa bean is transformed into the finest chocolate in our virtual chocolate factory. Also you'll discover the history of some of York's most iconic chocolate brands – take a trip down memory lane and reminisce with some retro favourites from times gone by.
You'll also learn the secret of why chocolate makes us feel so good and why it has an ethical and sustainable future. Then it's time to master the secrets of the chocolatier, as you create hand-made chocolates for yourself, before seeing how our very own experts do it. Watch our Chocolatiers as they showcase the art of chocolate-making and sample the fruits of their labour: fresh hand-made chocolates.